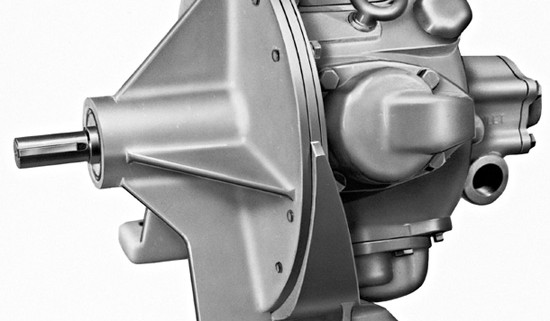 Air motors
Ingersoll-Rand has over 120 years of experience in in the design, fabrication & maintenance of air motors worldwide. The motors are designed & manufactured according to the highest known international norms & standards & have unique features, including:
Infinite speed variation by means of pressure control or valve – no expensive control units.
Direct start, stop or reversing possible – no uprev, or delay times.
Will not overheat or burn out when overloaded or throttled stop.
Safe use in hazardous environments – no electrical sparks or hydraulic oils.
Cold run characteristic minimizes the effect of hot, wet or dusty environments.
Low maintenance costs due to a simple, strong & solid construction.
Excellent possibilities to design into systems due to it's compact dimensions, light weight & high power.
Temperature range up to 65ºC with normal lubrication & up to 130ºC with special lubrication.
The air motor range includes more than 200 standard cataloged motors, each available with a broad range of standard options:
Reversible & irreversible versions
Vane and piston engines
With & without gear reduction
Power from 0.11 to 30 hp
Rev. ranges from 23 to 12.250 rpm
torques of 0.2 to 1.478 Nm
Starters
Ingersoll Rand also has over 60 years experience in the design, fabrication & maintenance of air starters. The air starters program includes more than 34 standard motors for internal combustion engines & five for turbine engine applications, each available with a wide range of options:
Vane and turbine engines
Power from 8 to 130 hp
Torques from 53 to 816 Nm
Displacement up to 320 liters (diesel)
Bendix & air controlled drive
Supported & overhanging drive
Pressurized air accessories
Air Care
Silencing
Relay Valves
Launch Buttons
Remote
Service kits